We have opened the large upstairs area of the
CRANBERRY HOUSE for CRAFTS
PLUS+
we now have our sister high street shop open opposite us
HIGHAM ANTIQUES GALLERY
9, High Street. Higham Ferrers. NN10 8BW - phone 01933 356900
WE URGENTLY NEED TO BUY SINGLE PIECES OR WHOLE HOUSE CONTENTS
OUR TOP PRICES PAID!
TODAY'S PRICE WE PAY ON GOLD ITEMS
we pay £20 gram for Hallmarked 22ct wedding rings
(that's equivalent to OVER £8 gram 9ct Gold)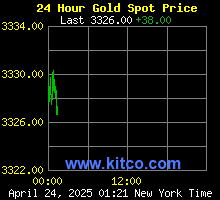 EMAIL US NOW FROM THIS BLUE LINK
If you have any items you are thinking of selling
please contact us with a request for our top offer.
There is NO OBLIGATION and we offer a polite and
FULLY CONFIDENTIAL SERVICE.
Please just click on link title above.
THANK YOU!
Thinking Of selling Scrap Gold or silver? Please Click here!
USA VISITORS CLICK PHOTO BELOW LINK TO VALUATIONS SITE
IMPORTANT! press "BACK" key to return to OUR SITE if thinking of selling or for FREE valuation service
Necklace & earrings above were purchased from small antique shop for £100 (2007)
valued by one of leading Auction houses at estimate £100 - £200
with reserve of just £100 (as paid by vendor) REALISED £3,850 at auction same year!
DO NOT UNDERVALUE YOUR ITEMS OR RELY ON ONE OPINION - SELL TO US!
email = WANTED@BritishAntiques.org
Please enter here to our "BRITISH ANTIQUES" new website
phone = 01933 319200
.